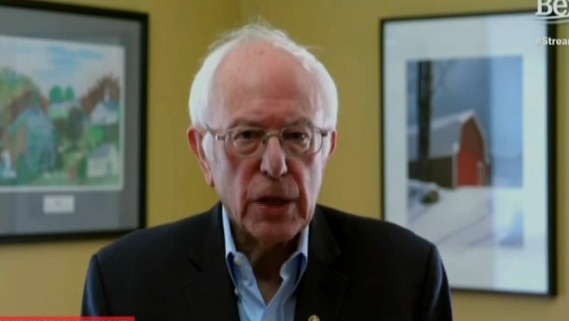 In a surprise turn of events, presidential candidate Bernie Sanders suspended his campaign. Just three weeks ago he had been adamant about his staying in the contest, but just one day after Wisconsin's state Supreme Court and the national Supreme Court forced voters to the poll, Sanders acknowledged that the Biden delegate lead was in fact insurmountable.

Quoting from both the iconic voices of Nelsom Mandela and Martin L. King, Jr., Sanders encouraged his supporters to stay committed to the grassroots movement that was his campaign.
"It always seems impossible until it is done."
Nelson Mandela
"…the arc of the moral universe is long but it bends toward justice."
Martin L. King, Jr.
No doubt some observers will raise an eyebrow at his choice of quotes, as they recall Sander's struggle to connect with the critical Democratic demographic of African American voters. Perhaps his references were a nod that particular constituency, especially seeing that he announced his intention to continue his fight for delegates via the remaining primary elections.

Barrels of ink will flow now, applauding his bravery for standing forth, without apology or shame, as a Democratic Socialist in a fiercely partisan and unwavering capitalist two-party environment. There will be praise for the elevation he brought to the issue of Medicare For All and a national healthcare overhaul.

The years and decades ahead will be the ultimate commentary on his contribution to American political life, as generations inspired by him take forth the mantle of The Believers.

The transcript of Sander's address is below.